For those in the entertainment industry (hereinafter referred to as "the Industry") having a top entertainment lawyer New York actors, writers, producers and directors rely on is a non-negotiable and a business decision that should not be taken lightly.  Everyone knows how hard it is to succeed in the Industry (that's why so many of your loved ones are sometimes less than supportive—they don't want to see you repeatedly disappointed)  but having someone on your side who can advise and guide you through legal matters can help alleviate at least some of the stress that comes with the "Hollywood" territory.  Chances are if you're reading this post you are on your way to success, so Congratulations!
The attorney client relationship is an important one in all areas of the law but in an industry marked by distrust and jealousy having a top entertainment lawyer New York creatives trust is incredibly beneficial at both tangible and intangible levels. Put simply: it is critical to your professional development and satisfaction as well as your mental health! As an experienced lawyer, listen when I tell you in no uncertain terms that there is no substitute nor good reason not to hire a top entertainment lawyer New York talent turns to for legal advice.
Hiring a top entertainment lawyer New York won't come cheap but it will be a worthwhile investment. In fact, it actually may be more affordable than you imagine so don't go it alone simply because you don't think you can afford a top New York entertainment lawyer.  Go out and meet them—you might be surprised by deals they will be willing to work out for the opportunity to align with emerging talent.  They know well there will be a lot more work to come so often top NY entertainment lawyers are willing to be flexible with their fees.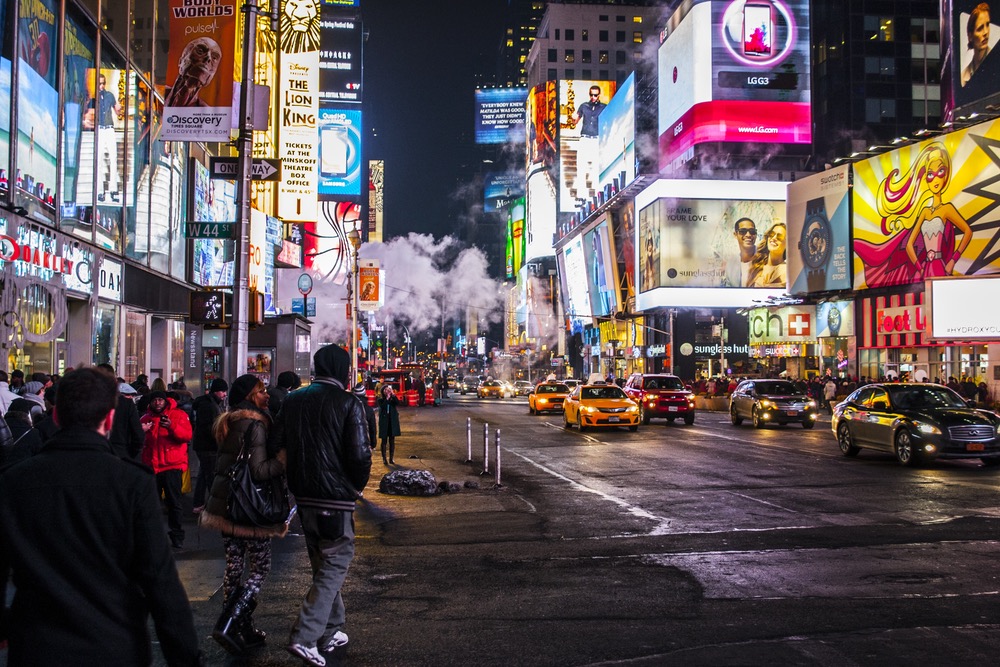 But the truth is if you are in the entertainment world in New York or Los Angeles, you know it's dog-eat-dog and that you must protect yourself financially, intellectually and creatively.  The first instance where this need for protection comes into play is when you are offered an contract. If you are experiencing some level of success you will likely have already been offered (and signed!) a contract for your work.  While some contracts are very long and clearly too complex for a non-lawyer to comprehend (or even read), short ones can be equally complex and include clauses that are dubious or difficult to understand.
While you may think a deal or a project is small and that you can handle the details of a contract or an offer yourself, the truth is there is more at stake than might appear at first blush. And yes, we know you are likely excited about even being offered a contract and worry about looking like a bit of a pain should you hire a lawyer. The truth is, it doesn't matter if you are an A-Lister or an unknown—this is your career, your life that needs protection and guidance.  A top entertainment lawyer New York industry-types reach out to will provide you with that protection and guidance.
Some common traps in contracts that can cause long term problems especially for newbies are:  i) restrictions on the type of other work you can do in the future ii) restrictions on other work you can take while working on the current project, iii) limitations on what you can speak about regarding the current project, iv) a requirement that you commit to a multi-year contract.   All these things may seem easy to understand but when you find out you've locked yourself into a long term commitment with no way of getting out or you've breached a contract because you tweeted some plot twist you did not have the authority to tweet that's a much harder fight than if a top entertainment lawyer New York reviewed the contract in the first place and provided you advice and explanations as to each clause. Continuing with that line of thinking, detailed below are some of the most notable advantages of hiring a top NY entertainment lawyer:
As already discussed, your lawyer will review contracts and explain  your rights and responsibilities mandated in them. Your lawyer will also negotiate terms on your behalf.  Lawyers will redline, edit and modify contracts or deal memos and because you have hired an experienced top entertainment lawyer New York residents trust, those changes will likely be acceptable to a studio, network or production company. A skilled lawyer knows how to play the game and is respected by others in the game. If you're represented by one of the best, you can rest a little easier when faced with stressful negotiating situations.
While much of your entertainment legal needs will be contract based (We certainly hope that's the case!) as your career grows and develops you will likely need legal guidance on other matters.  If you work with an attorney early on and you have a trusted relationship, we at Proof know you will find yourself emailing your lawyer pretty frequently—about real estate purchases, licensing deals, or maybe a referral to a family lawyer to draft a prenuptial agreement, among many, many other things. As stated at the outset, having an experienced, top entertainment lawyer New York talent trusts is critical.
What if a role requires nudity? For actors, if a role requires nudity hiring a top entertainment attorney NY actors seek for legal advice serves to protect the actor in myriad ways.  A skilled lawyer will negotiate higher pay as well as secure on-set accommodations necessary for an actor.
Foreign actors have additional challenges.  Today, actors from overseas seem to be getting more roles than American ones! English actors especially are being offered and accepting more and more roles in New York based productions. To avoid tax and immigration issues, hiring a top entertainment lawyer New York actors rely on will be extremely helpful.  And when production is complete, the actor can return home with her mind at ease knowing that her lawyer has ensured that she the rules of the applicable jurisdictions have been followed.
Yes, agents and managers are supposed to have their client's best interest at heart but when it comes to the entertainment industry sometimes what is best for them and what is best for the client may conflict. A top entertainment lawyer New York turns to in these situations can help smooth the path and ensure a better understanding on the part of all involved.  The role of a lawyer is different from that of an agent or manager and will not be fraught with these potential conflicts.
Although luck plays a role in success in the Industry, no doubt hard work plays an even bigger one.  For creatives who have paid their dues, have starved, given their blood, sweat and tears, please protect yourselves. Hire a top entertainment lawyer New York consistently relies on so your rights are protected, you earn what you should,  and you are treated professionally so you can do what you do best—create!